The first official Seoul StitchnBitch was held March 20th at Our Place, Itaewon.
Dee, Kristin, Andy, Allison, Mac, Talilla, ChuHui, Karloyn, Liz and Jane came along. An excellent attendence by excellent men and ladyfolk! The projects ranged from scarves and blanket squares to coasters, phone covers and general creative craftiness.
The Seoul SNB mailing list
was also set up.
And some photos....

Yup, Seoul stitchnbitch is this good.



Talilla knits a rectangle for her blanket.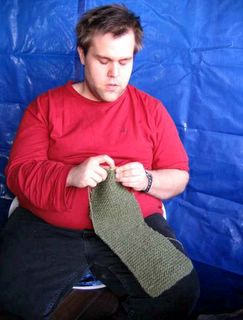 Andy knits his much-admired scarf.



Karolyn peruses the patterns from Knitty.com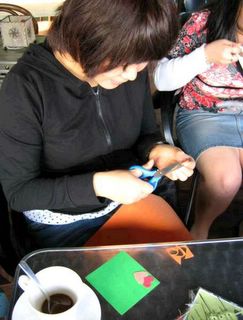 Chuhui cuts out felt shapes to sew.



...and voila! Chuhui's embroidery.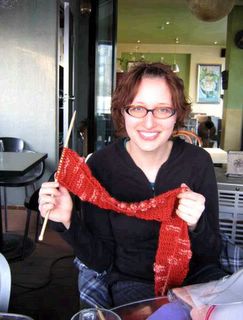 Dee's gorgeous scarf. By the end of the afternoon it is finished, and with Mac's help, some tassles added.



The beginning of Jane's square for the stitch n bitch blanket.



Karolyn's kewl cat. Note the cat's stragically placed third eye.



Allison, Kristin and Mac - the knitting production line.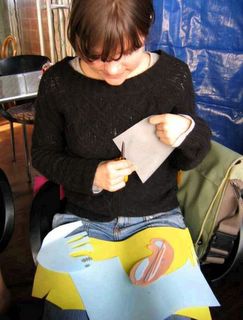 Liz...



...and just a sample of her funky crafting.



Mac crochets a square for the stitch n bitch blanket.



Mac's beautifully finished crochet square.



Allison's knitting needles are her new friends.
.