I know none of you read my
personal blog
. But if you did you know I write notoriously long blog entries. I'm going to do my best not to do that here but I suspect today's might be a touch on the long side. Just in case you don't make it to the end, I'll remind you now
there is a Stitch n Bitch meeting this weekend, July 9th - 2:30pm @ The Orange Tree.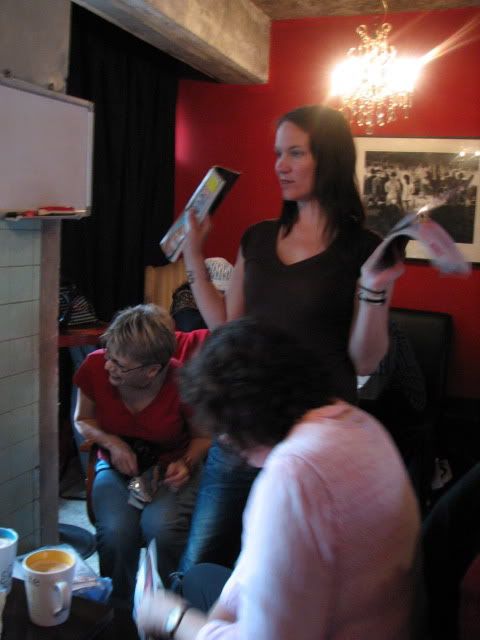 We've had so many goodbyes lately. I believe it all began with Jane, our fearless leader. She moved back to Australia in early March. Then we had about 20 goodbye parties for Jen. And that's where the photos start. I actually don't have any pictures of Jen's official going away celebration but I do have some pictures of her actual last Stitch n Bitch meeting.
(Click "read more" for the rest of the photos and commentary. Also, all the photos are clickable for a larger view).


Not only was it Jen's going away, it was also Chris and Anna's last meeting for the summer (can't wait to have you guys back!). Jen showed up with bags and bags of stuff and sucessfully pawned it off on all of us.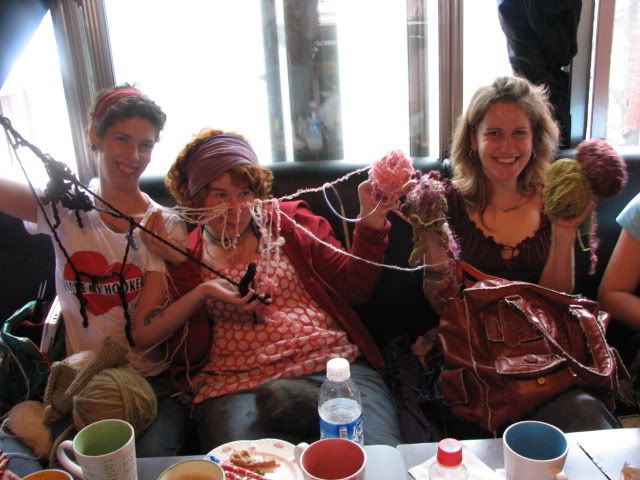 Actually, I ended up with the bulk of that yarn. It was a tangly good time. That weekend's meeting was bittersweet. Not everyone was leaving permanantly but those who were coming back also had to say goodbye to those who weren't.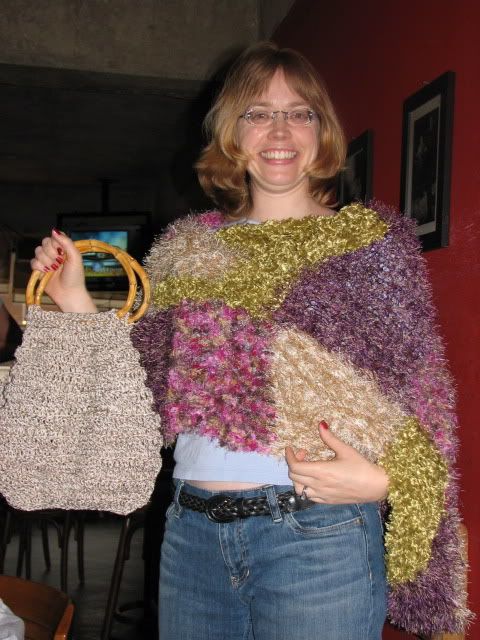 There's such a great sense of community that's formed between us. Really, I think that's one of the best things about crafting groups. Honestly I could go off about knitting creating a sense of community but I'll stay on topic for this post :) I will mention our frappr map. Go. Sign up. Put a pin and let us know where you've landed! And please, keep in touch.