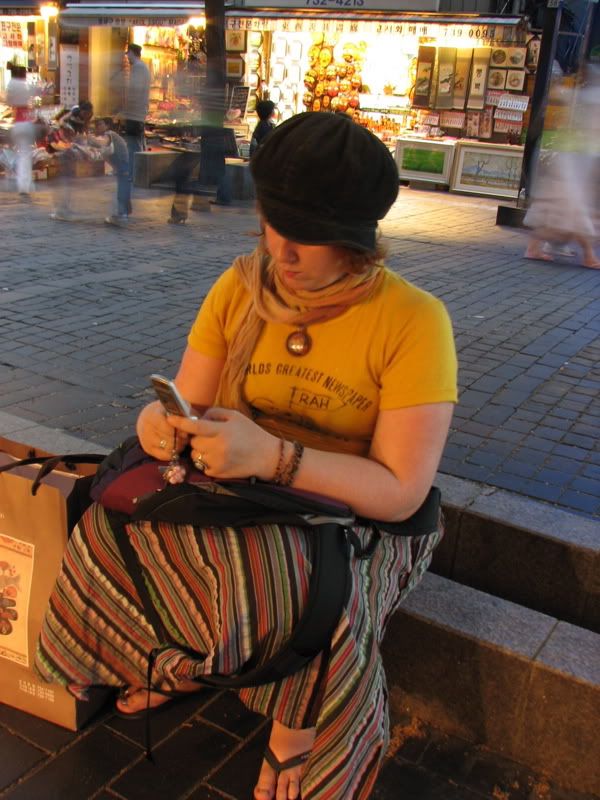 Two weeks later, it was Sarah's goodbye. And then the week after that Colleen's. We didn't have a typical SnB meeting for either of those.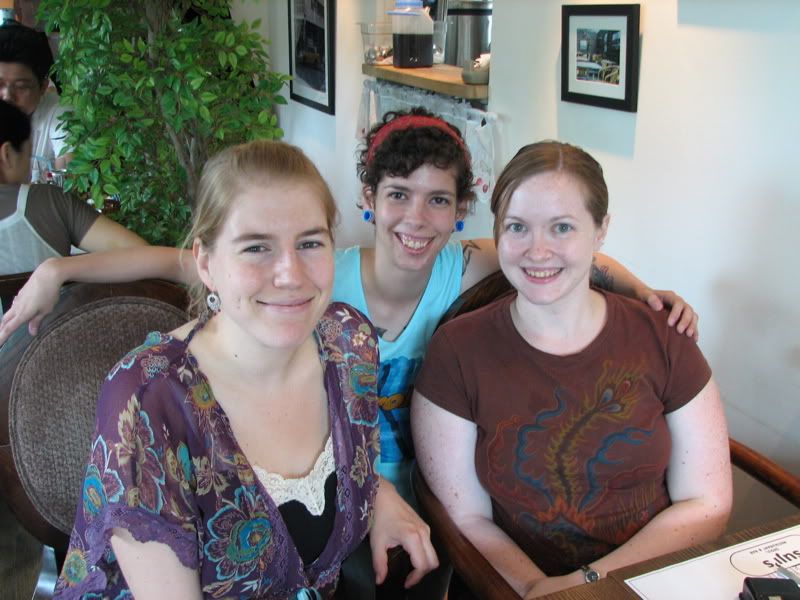 For Sarah's goodbye, Seoul Stitch n Bitch took a fieldtrip to Gyeongbokgung. And to say by to Colleen, the remaining SnB ladies
*cough* Me and Cath *cough*
met her for brunch.
(I'm sure everyone understands the "read more" link at this stage in the game).

I've sorta been putting off writing these entries because I'm out of things to say. So I'll leave you with some photos...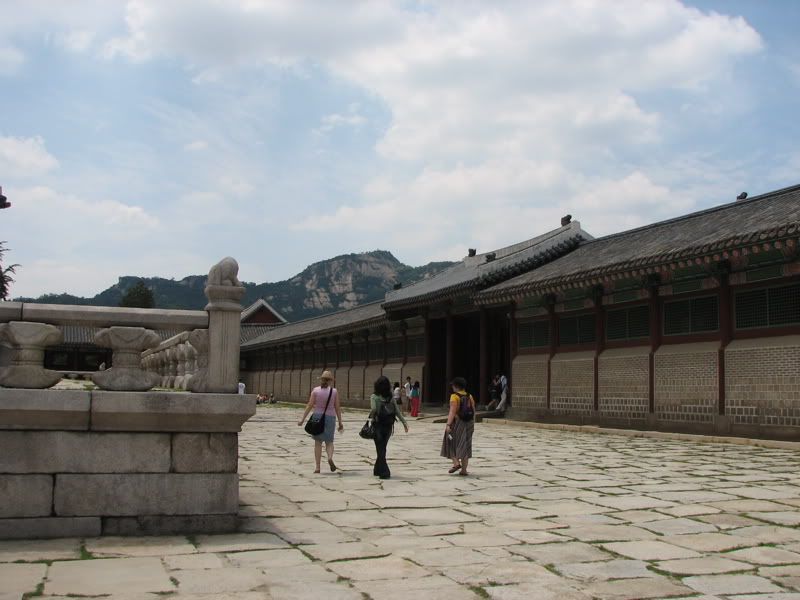 Cath, Julia, and Sarah at Gyeonbokgung.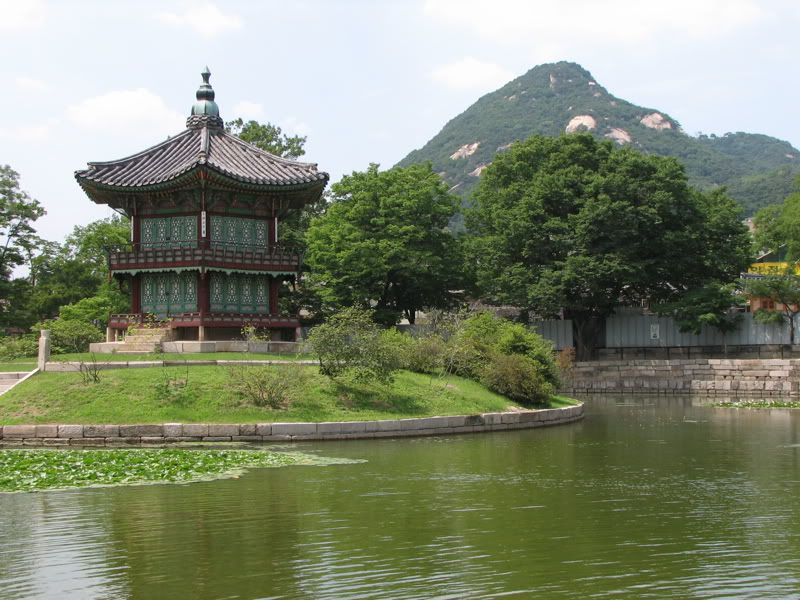 I'm sure the guide pamphlet told me what exactly this part of the palace was for, but I totally don't remember. Purty, isn't it?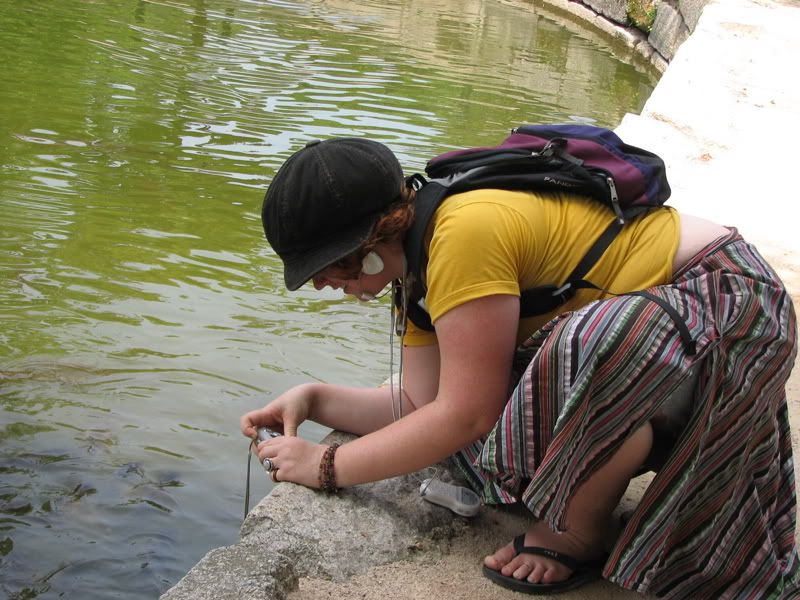 Sarah, taking a picture of a fish. She got a really nice shot. And a picture of my bum.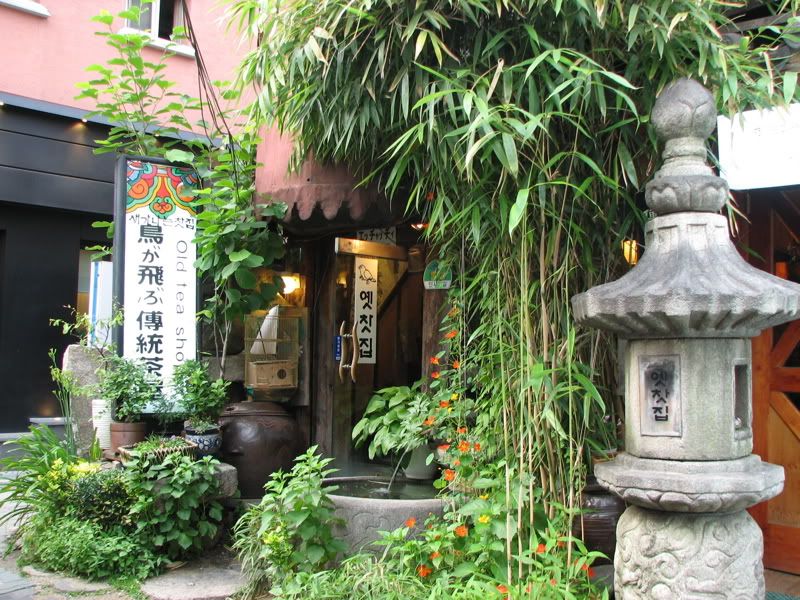 After Gyeongbokgung we went to Insadong. This is outside the Old Tea Shop.


And that, folks, wraps up the goodbyes for now. Cath's last Stitch n Bitch is next weekend,

July

23rd.

We're hoping to take a fieldtrip to a temple stay. Details on that and August's meeting schedule to follow really soon!